Owning a Harley® isn't about having... it's about doing. It's about experiencing the world with every sense.
You may be a regular at Harley events, a seasoned rider, a new rider, or a non-rider completely new to the Harley Experience - everyone is welcome to come and have some fun the Harley way.
We have a range of social and riding events taking place at the dealership and in the local area and H.O.G.® group rides to the legendary Harley-Davidson® international rallies. See what's coming up or speak to a member of the team and find out more and get involved.
Upcoming events
Forget those basic Santa pictures you get at the mall. Step it up a little this year with Twister City. Did you know that Santa rides a Harley? He does and he's coming to Twister City! Come watch Santa ride in on his Harley at 1pm!
Find out more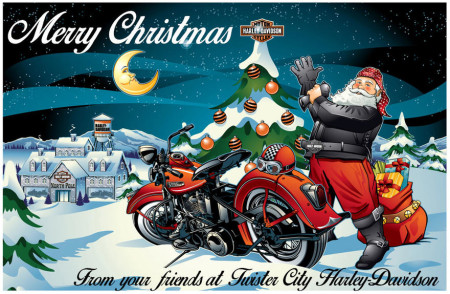 Twister City is closed for Christmas Day. Your Twister City family wishes you a Merry Christmas!!
Find out more